Kalaw – 6 best things to do
Traveling to the lovely Inle Lake is the main reason that people visit Kalaw in Myanmar. If you travel to Kalaw, you can trek to the lake or vice versa, and this region of Myanmar is renowned for having the most breathtaking scenery.
Hot air balloons in kalaw
This is a great option if you want to experience the country's rural side away from the major cities. The countryside is filled with picturesque mountains, quaint local villages, and rolling hills. There are many hikes available to suit most fitness levels and itineraries, so if you enjoy trekking, this is definitely one that you shouldn't miss.
Trekking in the mountains of Kalaw
6 best things you should to do when travel in Kalaw
1. Shopping in the local market of Kalaw
The central market, also known as Kalaw Market, is one of the main attractions when you are in Kalaw proper.
Every five days, the market switches between Kalaw, Pindaya, Aung Ban, Heho, and Nyaung Shwe.
In light of this, be sure to take advantage of the chance to visit if the market is held in Kalaw while you are in town.
An amazing variety of local produce, crafts, and fruits can be found here if you travel there.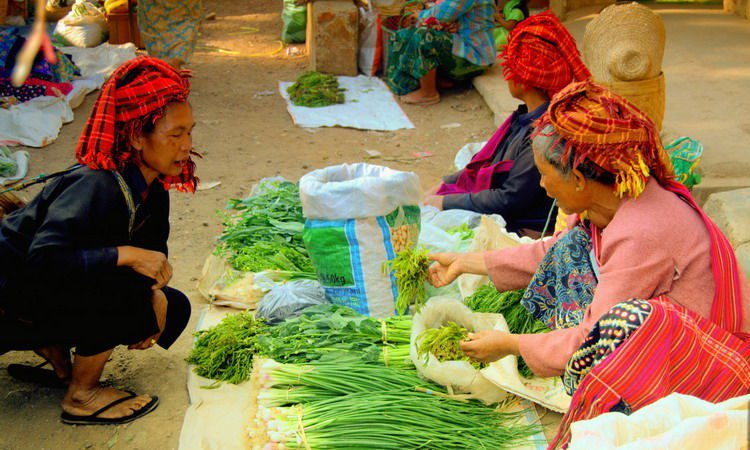 Local market in Kalaw
2. Visit Hsu Taung Pye Paya
You ought to schedule some time to go to nearby Hsu Taung Pye Paya if you plan to visit Kalaw Market.
This temple has a charming history and is well known for its numerous distinctive stupas. The temple was close to collapse after falling into disrepair over a long period of time, but fortunately, Buddhist pilgrims' kind donations allowed it to be rebuilt.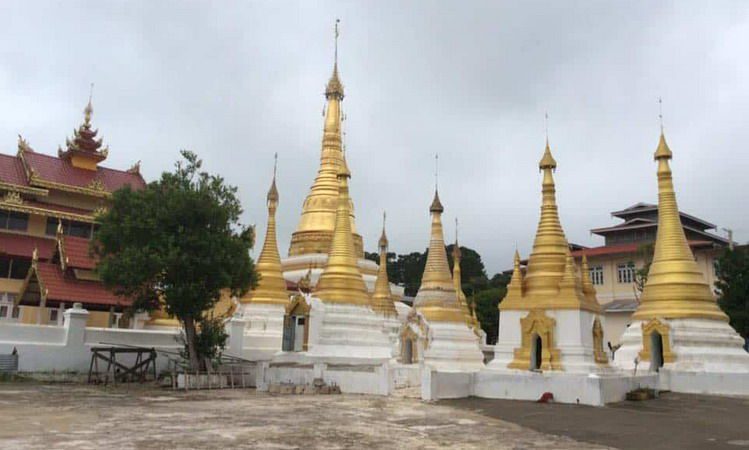 Hsu Taung Pye Paya in Kalaw
3. Trek to Inle Lake
The majority of visitors to Kalaw come for the trek to Inle Lake, the region's top attraction, which typically lasts three days and two nights.
You have a variety of companies to choose from to guide the trek, but you should budget about USD $50 for a tour that also includes meals
Inle lake
4. Watch the fishermen at Inle Lake
You will encounter a sizable, clear body of water if you decide to hike from Kalaw to Inle Lake. The fishermen are the main draw, though, as they have discovered a remarkable technique for rowing boats without using their arms. If at all possible, visit the lake at dusk to see the light play across the water.
Fisherman in Kalaw
5. Take the train to Thazi
Taking the train to Thazi is one of the best ways to enter or exit Kalaw. Myanmar is renowned for its long train journeys. If you enjoy rail travel, you shouldn't miss this route, which is regarded as one of the most picturesque in all of Myanmar. If you choose to travel by train to or from Kalaw, you will have the opportunity to take your time and enjoy the verdant surroundings in one of Myanmar's less traveled regions.
The train in Kalaw to Thazi
6. Explore Buddha cave
The most well-known religious site in Kalaw is called Buddha Cave, also known as Shwe Oo Min Paya.
The tourist destination is actually a natural limestone cave that is famous for being home to iconic, golden Buddha statues. It is situated about half a mile outside of the town center.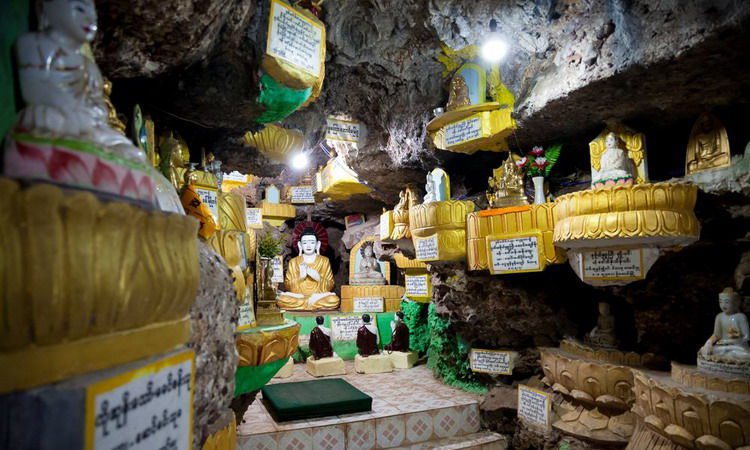 Buddha cave
One of the most incredible sights in the area, you can explore the cave at your leisure while also taking in the mesmerizing rows of statues. During the month of March, when pilgrims come to Kalaw to pay their respects at the shrine, you can anticipate the cave to be quite crowded. A number of shops selling regional knickknacks and traditional arts and crafts can be found outside the cave.